Serving Houston and surrounding areas, A1 Lumber & Pallet is one of the largest manufacturers of Custom Built Crates and Pallets in the Houston area! A1 Lumber & Pallet has been supplying pallets, crates and industrial lumber to the Houston area for more than 40 years.
Our experienced staff has the knowledge and expertise necessary to fulfill all of your pallet, lumber and custom crate needs in a timely manner no matter how big or small the job. A1 Lumber & Pallet is a Minority Owned, family operated company and have been in business since 1974.


Custom Crates…
Crate building is the cornerstone of our business. We explore all the requirements and get the job done right the first time, and every time. With over 30 years experience in the crating business, we know quality counts!
We custom design & build wood crates for a wide variety of industries including aerospace, telecommunications, electronics, computers, machinery, automotive and more.
Click here for more info on our Crating Services.


Wooden Pallets…
Mass production of custom pallets is one of our specialties and there is no job too big or small. Just tell us the size and quantity of pallets and our experienced staff will do the the rest. Our prices are competitive and our service is superb. We offer heat treated and specialty woods to insure we meet your needs.
Click here for more info on our Pallet Services.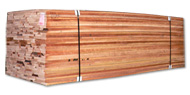 Industrial Lumber Products…
A1 supplies lumber to many types of industries including, manufacturing, industrial, production, business, facilities, ports , international and container companies. We have access to the finest wood from the best mills. Our knowledge and experience allows us to provide our customers with quality wood products at the very best price. In addition, we recognize the importance of offering outstanding service.
Click here for more information on Lumber sales.